Hello to all...my name is Kirk Sunley , and while I am a rated helicopter pilot I am also a collector too.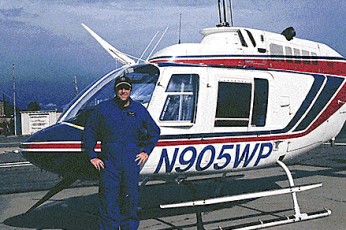 There are several helmets in my collection (all helicopter too!) at present. The collection consist of:
a 70's circa AFH-1 US Army issue new and mint

a 70's green SPH-4A single visor with TPL conversion

a USMC SPH-4C single visor with NVG/ANVIS mount and green night vision compliant anti laser visor.

2 US Army issue SPH-4B dual visor with NVG/ANVIS visor covers / no mounts

a USAF issue helicoter crew configured HGU-55P with a PRU-36/P dual visor housing.

a brandnew HGU-84/P size XL

a brandnew HGU-56/P size XL

a USArmy SPH-5 with NVG/ANVIS mount, battery pack and liplight

and lastly a SPH-4 dual visor white in fantastic condition
While I don't have pictures of all of my helmets, I am also working on that right now too, there are a few pictured here but you can find more on my new website, dedicated to the flight helmet. Please visit it when you can! The URL is: http://people.we.mediaone.net/heliflyer/tfhsindex.html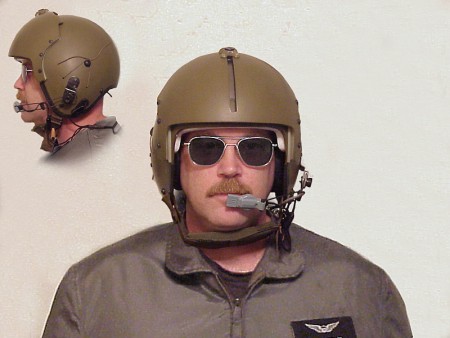 The circa 70's USArmy issue AFH-1 helmet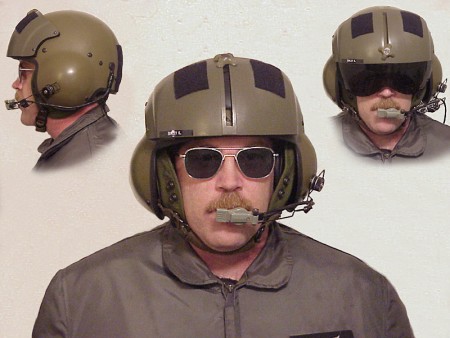 Kirks Single visor SPH-4A helmet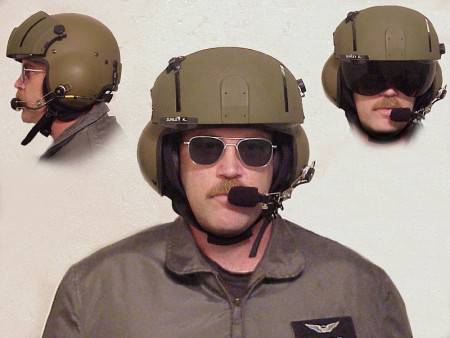 A very nice looking SPH-5 model helmet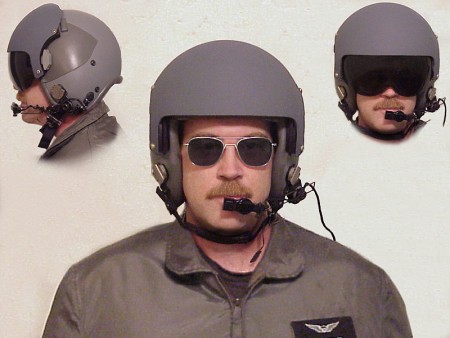 An HGU-55/P Helmet with PRU-36/P dual visor housing and boom mike
I have seen others collections here and have been just really blown away at some of the really fantastic pieces of aviation history that we are in charge of. I have been collecting over a period of about a decade and I have seen some of the most unusual flight helmets in the hands of the private collectors...Steve's herd of helmets being the most wide spread yet I should think.
Well that's about it for me...please feel free to contact me via e-mail if you have any questions or comments.